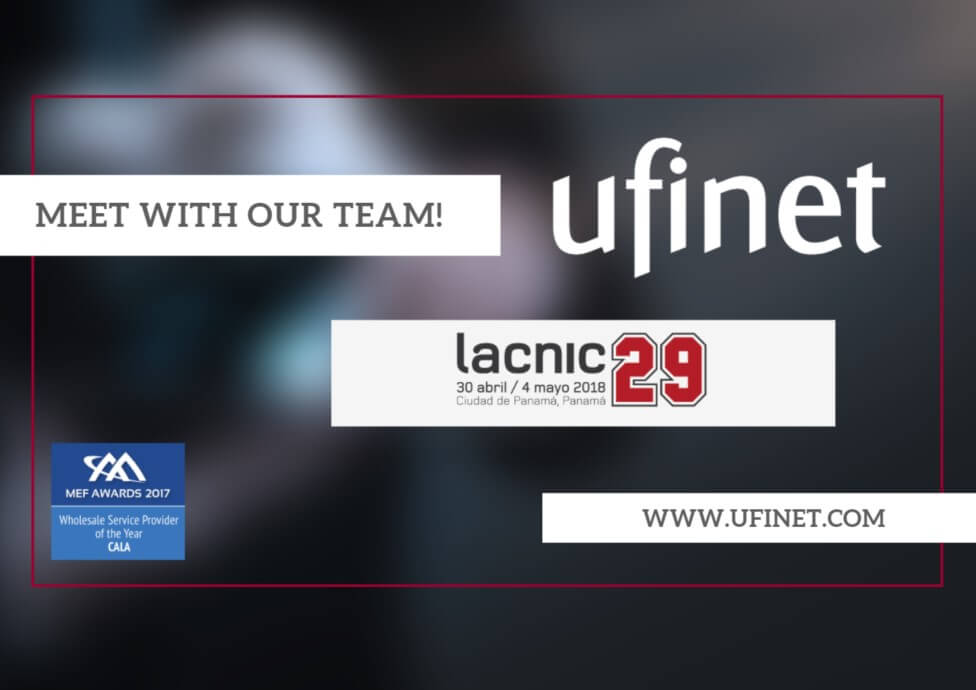 Ufinet is participating as Connectivity Sponsor at LACNIC 29, one of the most important Internet events in the region, brings together experts and representatives of academia, civil society, the private sector, governments, and the telecommunications industry. The meeting is being hosted by the Panamanian National Authority for Government Innovation (AIG) and is taking place at the Hard Rock Hotel Panama from 30 April to 4 May.
This event includes tutorials and panels with renowned speakers who are addressing topics such as IPv4 address exhaustion, major challenges to IPv6 adoption in the LAC region, security, and many others. Highlights include the Public Policy Forum – a space for discussing proposals on how to assign numbering resources – as well as the first edition of the LACNIC Technical Forum.
In addition, this is the first time that FIRST, the leading global incident response organization, will hold a Symposium within the framework of a LACNIC event.
For more information visit:  http://www.lacnic.net/lacnic29