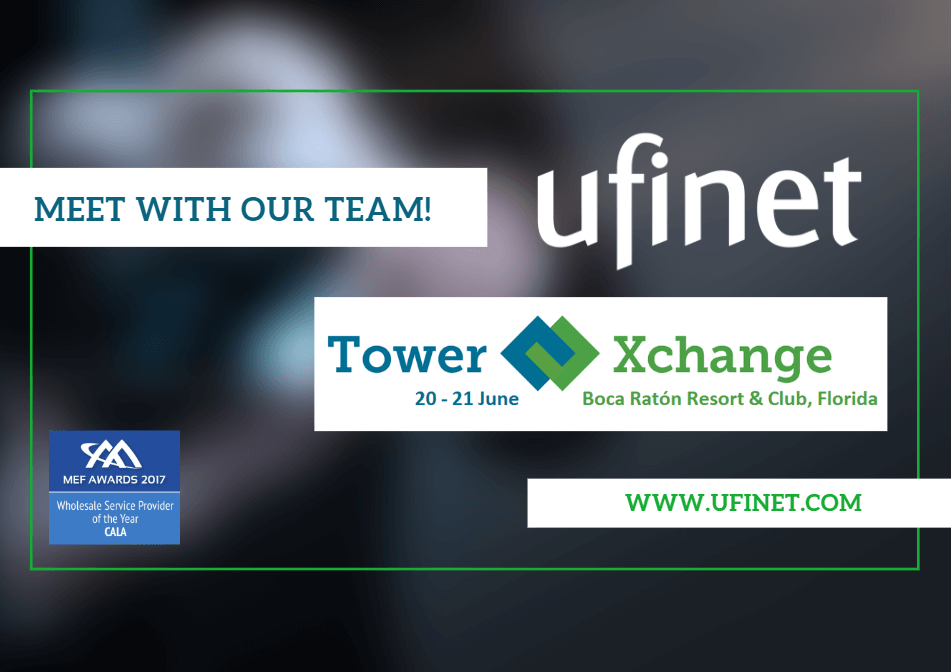 UFINET attended Tower Xchange Meetup Americas 2018 on June 20 and 21, held in Boca Raton, Florida.
The main focus of this event was the analysis made by the TowerXchange experts in the telecommunications infrastructure industry CALA. Likewise, important issues came to light, such as the importance of finding value and growing in the mature industry of the CALA towers.
For more information about the event please visit: https://www.towerxchange.com/meetup/meetup-americas/towerxchange-meetup-americas-2018-agenda/
About TowerXchange
TowerXchange is an open community for thought leaders in the emerging market towers industry. We bring together MNOs, towercos, investors, equipment and service providers to share best practices in passive and active infrastructure management, opex reduction, and to accelerate infrastructure sharing.
TowerXchange is operated by Site Seven Media Ltd and is governed with the support and advice of the TowerXchange "Inner Circle" – an informal network of advisors.